Providing a useful tool box
(Doraemon Pocket) for design engineers.
Business Activity
Electronic display-related business
OEM design and production for electronic equipment.
Incorporation
June 1998

Kenic system established as a private business

March 2003

Kenic system, Ltd. is established
Company brochure download

Company brochure
(English version is currently being prepared; the following files are in Japanese.)
Greeting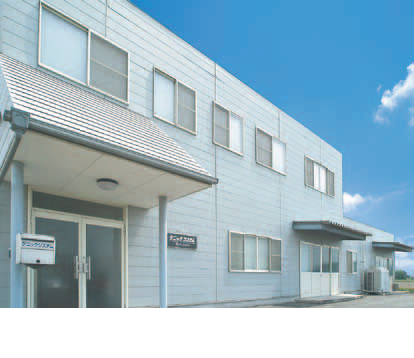 Since the founding of the company, we have aimed to provide a useful tool box("Doraemon pocket") for design engineers.
The small-LCD technology and know-how that we provide have been highly acclaimed in Japan in the past 15years.
To commemorate this, we would like to steadily introduce our products to users worldwide.
To the engineers around the world who design various types of electronic devices in small quantities, please consider our as an optin.
We look forward to continue providing meaningful products to customers.
Kenichi Ota Curriculum Vitae
Date of birth
April 6, 1957
Apr. 1962
Entered Mizushima-jiai Kindergarten.
Apr. 1964
Entered Kurashiki City Fourth Fukuda Elementary School.
Apr. 1970
Entered Kurashiki City Mizushima Junior High School.
Apr. 1973
Entered Tsuyama National College of Technology.
Planned display booth for electrical department at the school festival. Enjoyed group work with junior students. Had heavy doubts about the national technical college system and the lecture content, and hoped to quickly join the ranks of businesspersons at private companies while self-educating at the library.
Apr. 1978
Entered OG Giken Co., Ltd. (medical-equipment company).
Was assigned to the Fukuoka office as a salesperson. Experienced sales and service of medical equipment for about six years. Soon after starting new position, was betrayed by a dealer, and learned the difficulty of sales. On the other hand, started studying Host-CPU technology from a profound sense of crisis as an engineer, and mastered the assembly language for Z80. Purchased the world's first Epson 24-dot kanji printer by himself and programmed the driver software.
Sep. 1984
Transferred to the Nagoya office.
Experienced sales and service of medical equipment for about half a year. Felt strong regional disparities in sales methods and customer tastes.
Apr. 1985
Transferred to the headquarters' engineering division.
Promoted a shift to Host-CPU technology for medical equipment for about five years. Achieved results though hard work and perseverance; was able to receive acceptance from fellow workers through excellent work.
Apr. 1989
Transferred to headquarters' development department and continued to engage in design work.
In addition to training younger employees, established internal rules for the introduction of new Host-CPUs and software design techniques. Learned about patent strategy and showed interest in this field.
Mainly handled the new development of muscle strength measuring devices for rehabilitation. Additionally, developed the FM sound source performance engine for one-chip Host-CPUs. With the idea that "these days, product development must engage the emotions," got involved in musical composition and was criticized by fellow workers. However, this action was amply rewarded later when it was included in a product.
Apr. 1995
Engaged as project leader and planning-related work in the headquarters' development department.
Primarily, headed the planning and development project of low-frequency therapy- related equipment.
Set up a side project for a new, far-infrared ray product, and was able to bring it to market. Experienced the whole breadth of product development, including market research, catalog and instruction manual creation, addressing of PL, sales training, and promotional material creation.
Received invention awards from the Ministry of International Trade and Industry.
Apr. 1996
Served as an adviser to the first class of students in the "Young Edison" program (venture development project in Okayama) for 2 years.
Apr. 1997
Served as an adviser for internal company Internet and intranet construction.
Interviewed by NEC, with article published on its website.
Apr. 1998
Received 20 years' service award.
The end ofMay. 1998
Left OG Giken Co., Ltd.
1st, Jun. 1998
Kenic system is established as a private business.
List of Authorized Sellers